Christian Formation
Current Christian Formation Opportunities
Conversation Circle
Beautiful and Terrible Things
Zoom Discussion Group - Wednesdays, 5:30PM
Zoom Discussion Group - Thursdays, 12:00PM
Psalms: Hebrew Expressions of Faith & Hope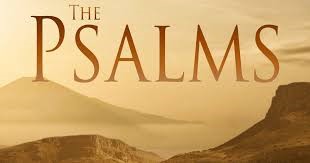 Fr. Sam Tallman will be offering a Zoom discussion group engaging four familiar Psalms interpreted through the Jewish tradition. There is great power to be found in the ancient Jewish witness of faith for this COVID-time, for our Lenten journey, and for discerning a "new normal" to emerge out of this pandemic. The four sessions will be on Mondays, 3:30-4:45, beginning Monday, February 22.
The Rector's Forum in Lent
During Lent, Fr. Andrew will offer a series in the Rector's Forum based upon the book A Spring in the Desert written by Frank and Victoria Logue (purchasing and/or reading the book is not required). This series will include video reflections, created by the Logues, that are inspired by the many passages of scripture that use images of water in the desert as a sign of the healing and wholeness that come through God alone as well as the distilled wisdom of the Desert Mothers and Fathers and the surprisingly rich inspiration of the plants and animals that thrive in an arid land. Along the way, we will discover the ways our faith speaks to the barren places in our lives and how those times of drought can be a source of strength.
We meet each Sunday morning at 9:00AM via Zoom - Click HERE to join.
All are welcome!
Reading Between the Lines
A weekly conversation on the upcoming Sunday lectionary texts through the lens of art, literature, music, and current events.
Fridays, 9:30AM until 10:30AM, via Zoom.
Contact Owene Courtney (owene_courtney@yahoo.com)